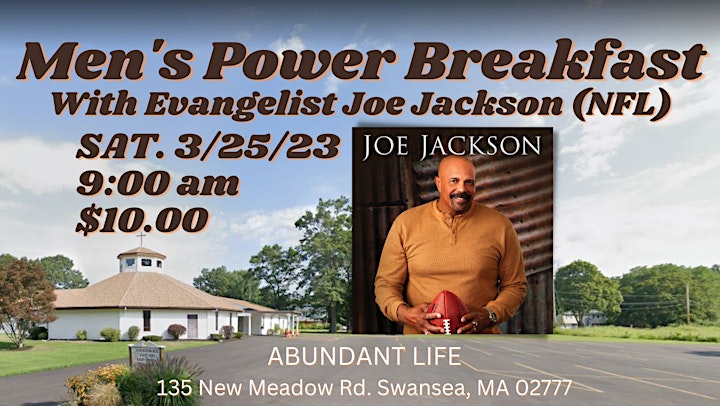 Don't miss the opportunity to connect with other guys from churches in the area as we host this Men's breakfast that will inspire and empower you to be all you can be for God! This rare opportunity doesn't come everyday. Pastor Bob and the guys at Abundant Life are excited to host a Christian football player who was part of the famous Minnesota Vikings Purple People Eaters! Come, eat, listen, and be inspired as Evangelist Joe Jackson shares a powerful lifechanging message. Click link below to reserve your spot, donation can be made at the door.
https://www.eventbrite.com/e/m3nw-power-breakfast-with-joe-jackson-tickets-519120743117?aff=erellivmit
*********
Joe Jackson will also be the guest presenter on Sunday March 26th at the 10:30AM service at Abundant Life Church, 135 New Meadow Road, Swansea, MA.  All are welcome to attend!